Learn how to make any physical activity mindful—be it yoga, riding a bike, or lifting weights.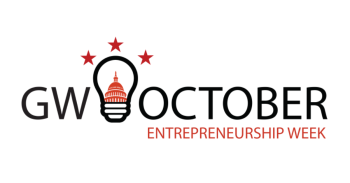 Contacts
Janette Rodrigues, Administrative Director, GW Resiliency & Well-being Center, jrodrigues@gwu.edu
Presenters: Yael Flusberg, C-IAYT, E-RYT500, RMT, MS, of the GW Center for Integrative Medicine, and Leigh Frame, PhD, MHS, associate director, GW Resiliency & Well-being Center
Mindful movement allows us to check in with our bodies and get moving in a way that can help us lower stress, release stagnant energy, and nourish our mind-body connection. When practiced regularly, mindfulness can change your brain so that you're more resilient to future stressful events. Mindful movement is a great way to practice self-care by incorporating both mental and physical well-being. Oftentimes, when we engage in mindful movement to help our body feel better, our mood is uplifted, too. This session is presented by the GW Resiliency & Well-being Center.
1.) What is Mindful Movement?
2.) Mindful Movement Practice
3.) Burnout and Stress Management Resources