New staffer to help R&W Center meet the social and emotional needs of the GW Medical Enterprise staff and their families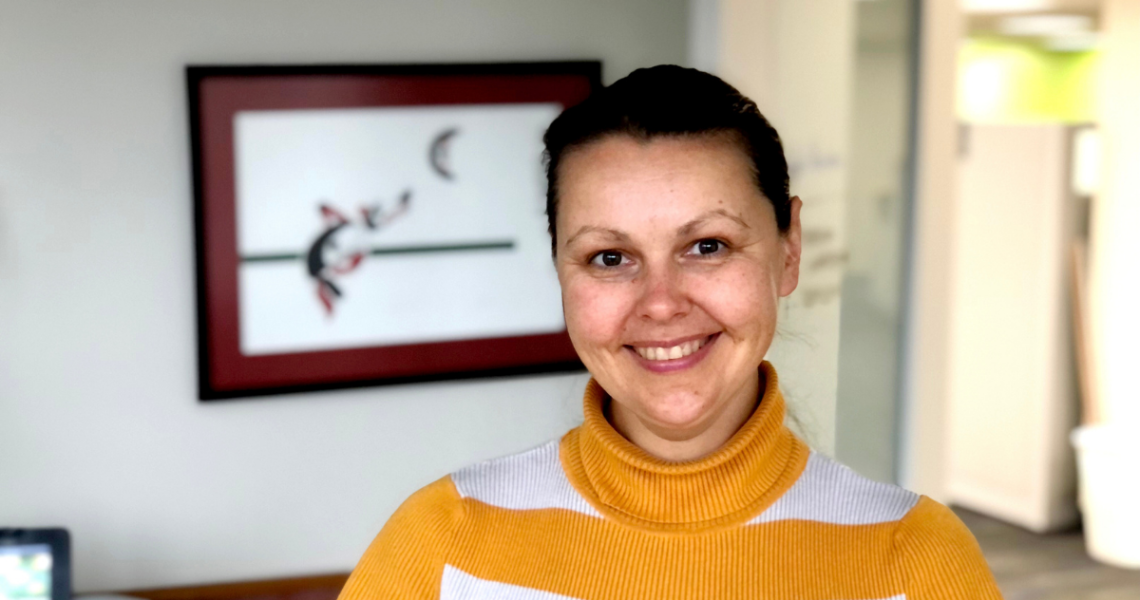 Viktoriya Karakcheyeva, MD, MS, NCC, LCPC-SP, LCADAS, recently joined the R&W Center as the behavioral services director.  She is responsible for developing and coordinating the services, activities, and offerings that support the mental health of GW Medical Enterprise trainees, faculty, and staff.  She also  oversees planning and implementing programs to meet the social and emotional needs of patients and their families.  
Karakcheyeva has been in clinical practice for two decades with a mission of providing evidence-based therapeutic approaches to address complex life challenges and transitions, including addiction and trauma.  She earned her Doctor of Medicine degree from Dnipropetrovsk National Medical Academy in Ukraine with a focus in psychiatry.  She received her training in Psychodynamic psychotherapy and psychoanalysis in Salzburg, Austria. She also holds a master's degree in counseling from Loyola University Maryland. 
She was involved in research with Chernobyl catastrophe survivors and effects it had on their mental health and life expectancy. She extensively worked with medical students and professionals on assessing and developing tools to cope and prevent burnout syndrome. She has number of publications in Eastern European journals on those subjects. 
Throughout Karakcheyeva's career she has been serving in various leadership and clinical roles in inpatient and outpatient settings, worked with wide range of populations and pathologies, was extensively involved in program development and supervision with the number of behavioral health and substance abuse treatment organizations helping them build programs, ensure quality of services, and guide them through accreditation efforts.  
She has developed her private practice and consulting services that focus on trauma treatment through body-mind modalities including eye movement desensitization and reprocessing therapy (EMDR), antigravity yoga for trauma, and number of experiential therapies. 
Karakcheyeva says the best part of her job is to put smiles on her client's faces and help them believe in themselves, evolve, and rediscover their lives' meaning and purpose. She brings a lot of creativity and passion to her work and engage all senses and dimensions of the human body, mind, emotions, and spirituality to facilitate healing and growth.
Her passions and interests involve travel, aerial yoga, dance and movement, art, culture, history, reading, exploring new things, and meeting new people.