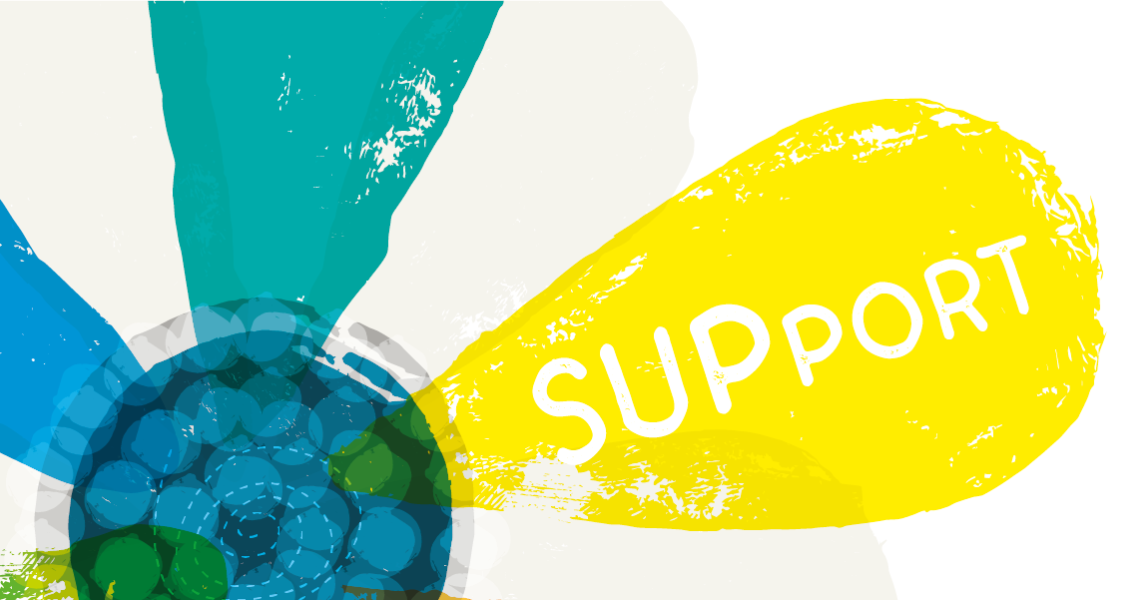 GW School of Medicine and Health Sciences
GWell 

GWell Well-being Programs

On the Well-Being programs page programs are organized in two ways:

Or, you can use the icons to navigate to a specific program.

Employee Assistance Program (EAP)

GW's EAP program is available at no cost to you and all members of your household (including dependent children up to age 26).  The Well-being Hotline can assist you with a range of needs—from finding daycares in your area to confidential counseling (up to 5 sessions) with licensed network professionals at no cost to you; you don't have to worry about copays or deductibles. Counseling sessions are available in-person, by phone or via televideo.

Headspace

Headspace is the most evidence-based mindfulness product on the market with programs that can improve your daily life.

This daily tool provides meditation, sleep, movement exercises and kids programs.
"Weathering the Storm" is a specially designed section in response to the unique stress caused by the pandemic.
Benefits-eligible employees and their eligible dependents at no cost.

Talkspace

Talkspace is an online therapy platform that makes it easy and convenient to connect with a licensed behavioral therapist.
Send text messages to your therapist via a web browser or the Talkspace mobile app. Your therapist will respond within 24 hours, five days per week.
Five weekly sessions ( one session = one week)
Must use sessions within 120 days
Resources to focus on managing stress triggers, anxiety, self care, mental health goals and more
Benefits-eligible employees and their eligible dependents (13+ years and up) can use five weeks Talkspace (per issue) at no cost via GW's EAP.

GWPPO – copay
GW HSP - $110 per week

Family Care

GW is excited to provide Family Care through Bright Horizons Enhanced Family Supports™.  This benefit now includes the following:  

Expanded in-center back-up care at both Bright Horizons and KinderCare centers.
In-home care for children and adults through Bright Horizons.
A new Elder Care program to assist you in developing care plans for aging relatives.
A Sittercity membership at no cost.
Assistance with full-time nanny placement for a discounted cost.
Discounts and more!
GW Medical Faculty Associates
Well-being, Career, & Family Assistance & More

The SupportLinc provides expert content & tools to assist you in every aspect of your life (wellbeing, family, career, lifestyle, legal & financial). To speak with a licensed SupportLinc counselor call toll-free at 1-888-881-5462 anytime day or night, 365 days a year. The services are available to you & your benefit-eligible family members living in the same household

Employee Assistance Program (EAP)

SupportLinc serves as GW-MFA's Employee Assistance Program (EAP) and complete mental health solution.  Program supports all employees with anxiety, depression, marriage and relationship problems, grief and loss, substance abuse, anger management, work-related pressures and stress.  Each individual receives five free sessions per event, per year.  

Why SupportLinc?

Master's and PhD level clinicians to support every employee with their mental health needs
In the moment support, with clinicians available 24/7/365
Program is focused on supporting healthcare staff and the unique challenges that we face on a day to day basis
Access the program through your preferred way of getting help or support (phone, text, in-person or live chat)
Expert referrals for legal consultation, financial exerts or convenience resources (such as childcare and elder care)

To access the program:

1-888-881-LINC (5462)
Text "SUPPORT" to 51230
Confidentiality: SupportLinc upholds strict confidential standards. No one will know you have accessed the program unless you specifically grant permission or express a concern that presents the program with a legal obligation to release information.

Please note: the SupportLinc program is available for all GW MFA employees as well as their family members. The UMR Health and Wellness programs and resources are only available for GW MFA employees (and their eligible dependents) who are enrolled in the UMR medical plan for the 2021 and 2022 plan year.

These programs are included under the benefits plan with no additional cost.
 

Real Appeal

Provides a year-long customized experience to individuals that may reduce the risk of type 2 diabetes, cardiovascular disease and improve overall health. As a weight loss and healthy lifestyle program, employees and spouses enrolled in the medical plan have access to step by step guidance to live a healthier life with tools such as online coaching, online motivational groups, an online portal and mobile application to set goals, track progress and more.
To enroll in the program, employees can visit enroll.realappeal.com.

Tobacco Cessation

 With the UMR Tobacco Cessation program, employees can receive up to five telephonic sessions with a health coach. All employees, spouses and dependents over 18 are eligible to participate. Employees can enroll by calling 800.207.7680.
To encourage a healthier lifestyle, the MFA charges an additional premium for tobacco users covered under the MFA health plan. Tobacco users can avoid paying the tobacco user surcharge by quitting or get help by participating in UMR's tobacco cessation program. If they complete the program anytime during the plan year, their surcharge will be credited back to them.

Chronic Condition Management

Through the UMR Ongoing Condition CARE program, a team of registered nurses can guide employees in making informed decisions to control their conditions – include asthma, chronic obstructive lung disease (COPD), congestive heart failure, depression, diabetes, heart disease and hypertension (high blood pressure). To sign up to work with a chronic condition nurse, employees can call 866.575.2540.

Other MFA Resources

UMR.com: Offers several wellness resources and programs to employees.
Nurseline: At no additional cost, registered nurses are available 24 hours a day to talk confidentially to employees about their health concerns – including illnesses or injuries, symptoms, chronic conditions, medical tests, medications or preventive care. Employees can contact Nurseline by calling 888.867.4850 Pin 197.
Maternity CARE: An experienced Maternity Nurse will provide comprehensive assessments, answer questions, share educational information and check in after the baby is born. Employees can enroll by calling 888.438.8105, and will receive an incentive gift if they enroll during their first or second trimester.